I first wanted to share some cute things made by YOU:
Marlene had a fabulous idea to improve the geta pattern, and the update is here: Geta and sandal update for AG dolls.  See the original post here: https://jenwrenne.files.wordpress.com/2013/02/free-pattern-for-february-kimono-geta-obi.pdf
Isabelle2emily adapted the overalls and free shirt pattern to make a beautiful spring ensemble, perfect for a day of planting flowers (L), and I just LOVE her striped dress (R) which you could make from the fairy patterns:
Pauline used the "Gloomy" and overall patterns to make this cheerful Easter ensemble.  Don't the buttons remind you of a basket of jelly beans?
Amy requested the LGG "Daydream" dress in this delicate floral print fabric :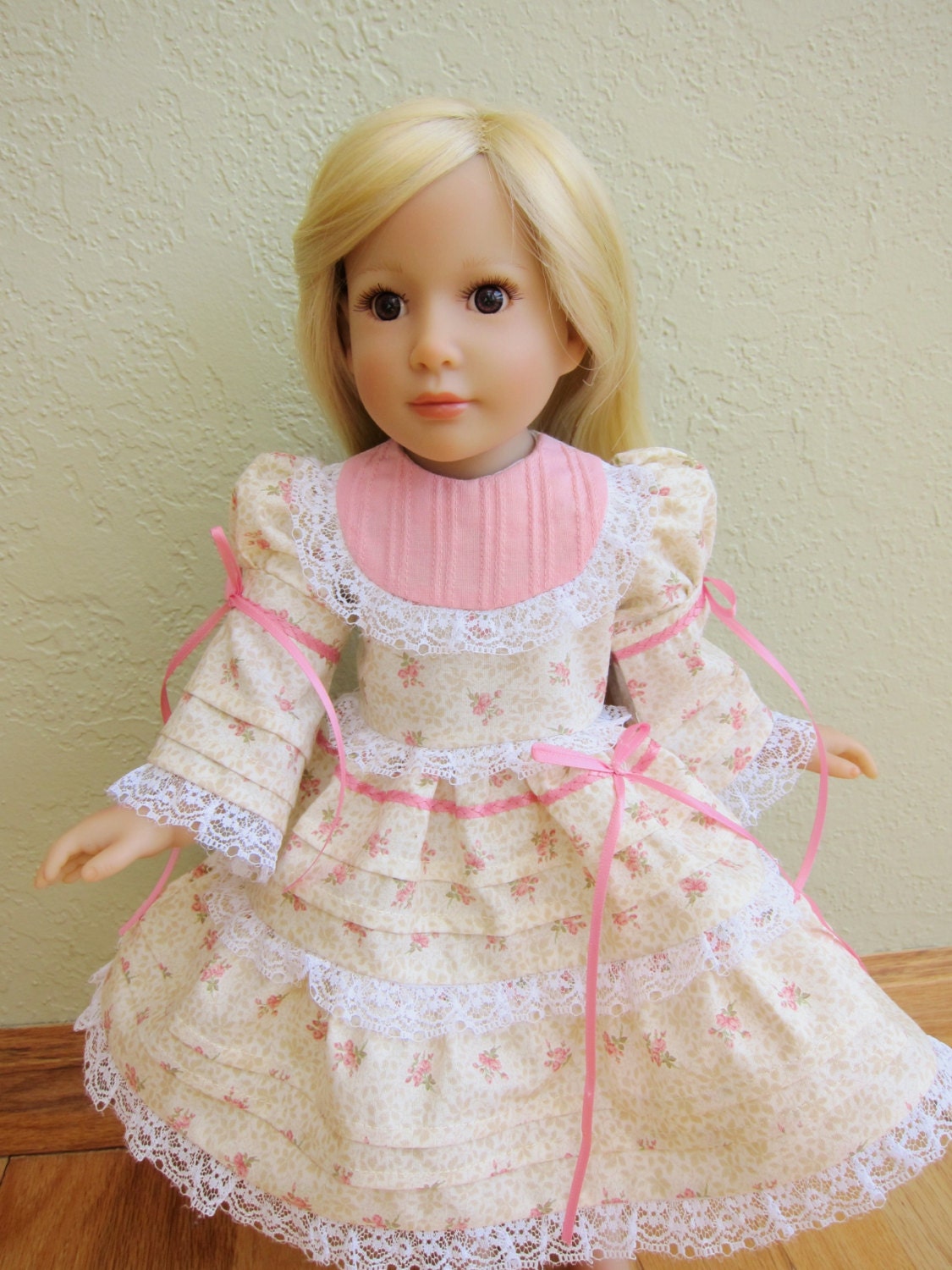 And also chose this batik for a boho/hippie-inspired dress.  I made it by using the free fairy bodice with the "Melancholy" sleeves and skirt (sleeves were lengthened and gathered with elastic).  Check out the idea for a bodice – ribbon was woven through eyelets to make an intricate pattern.  For a bigger doll, you could use more eyelets and maybe two colors of ribbon to weave your design!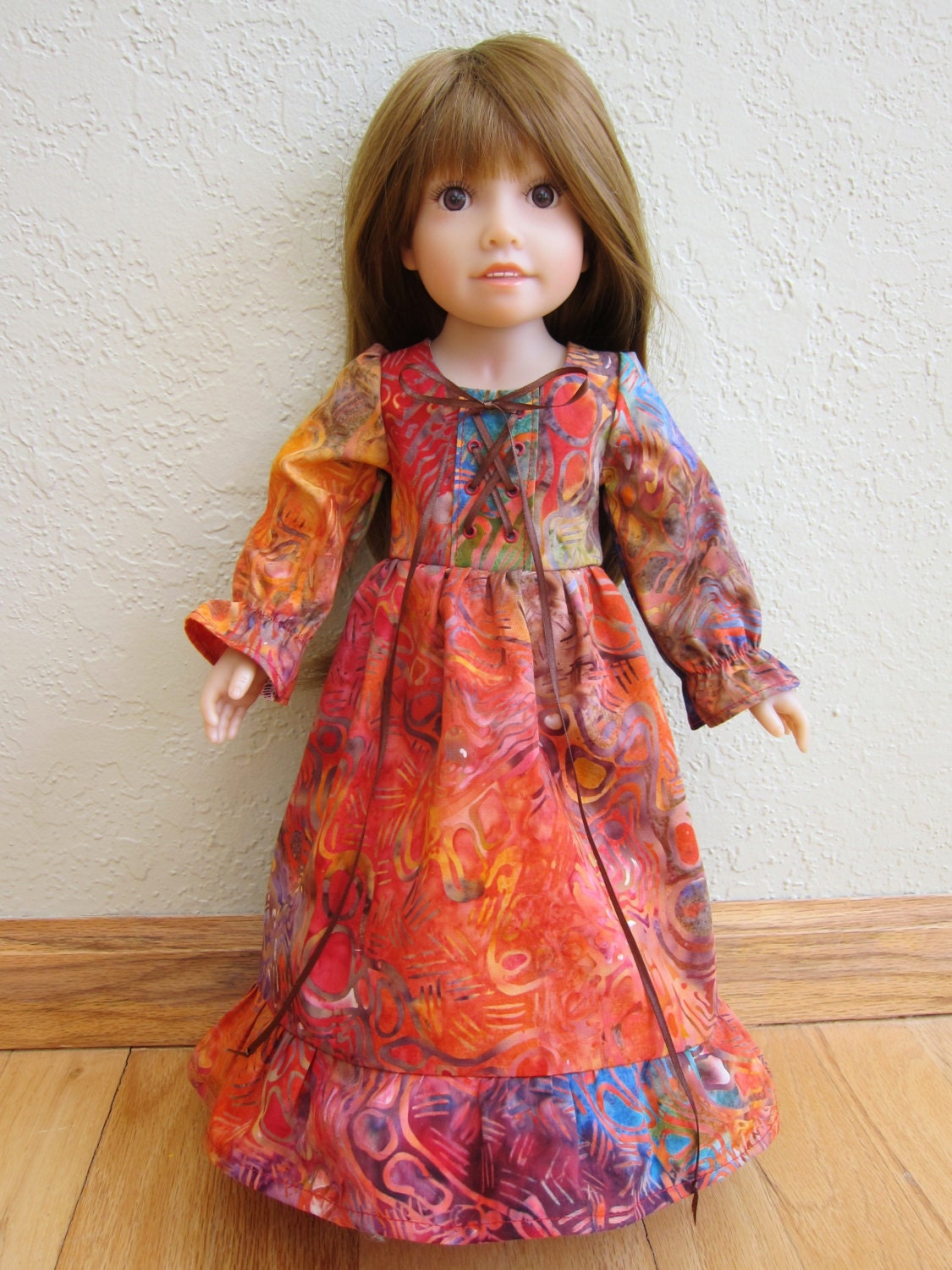 I LOVE seeing new takes and fresh ideas on my patterns, so keep them coming!
The girls have finished their quilting bee and here are the results of their efforts (sorry it's so small, you can click to enlarge):
This sunny quilt is perfect on a bed for chilly spring nights or for afternoon picnics outdoors!  GET THE FREE PATTERN HERE
And just a reminder there are 2 days left to use the coupon code to get the 1930's ebook for 20% off!  (scroll down to see it)