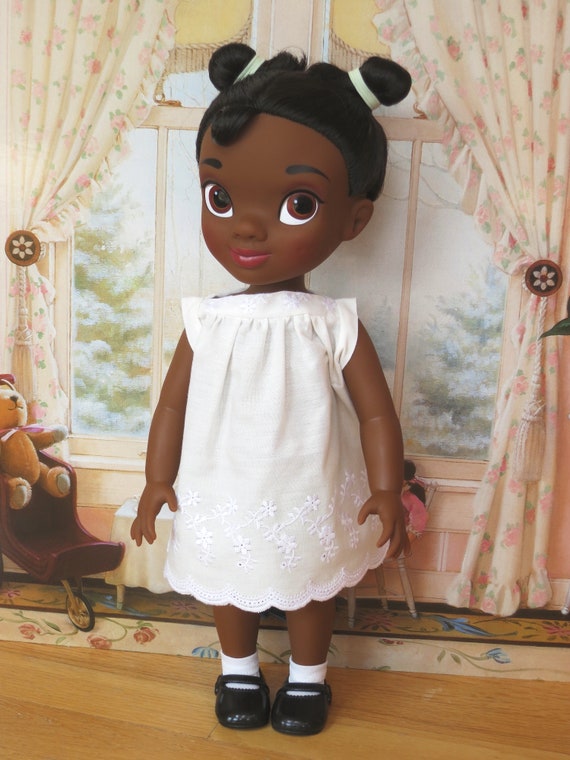 Happy almost Labor Day!  If you're looking for a project over this long weekend, many Etsy shops (including mine) are having sales AND there's a new pattern collection to inspire you!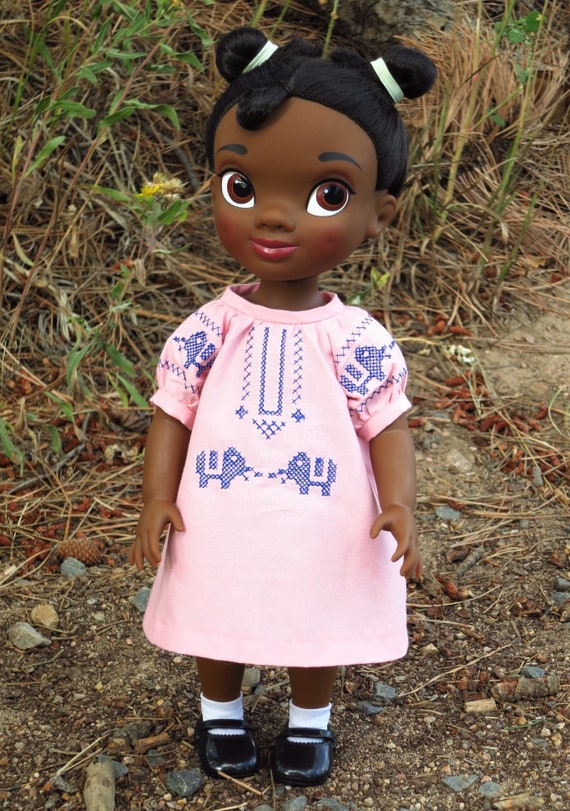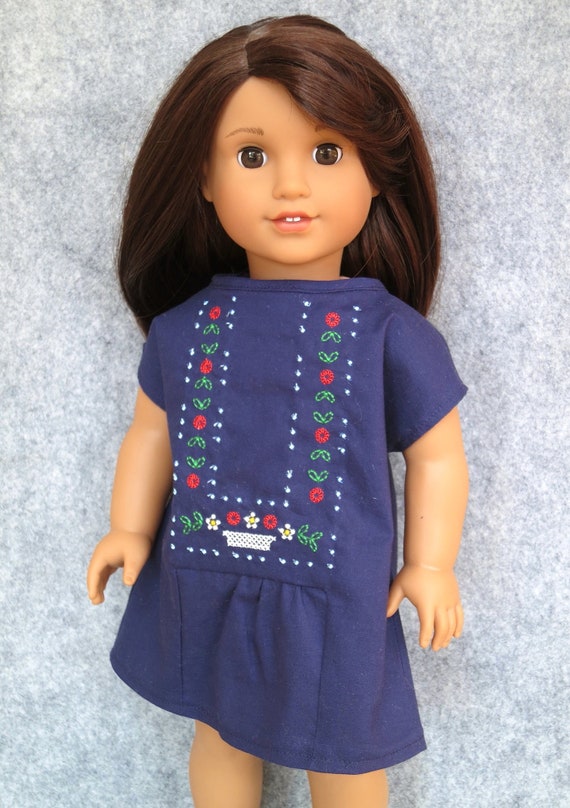 You might have noticed the Animators have been featured a lot on the blog lately, and Tiana ended up being a favorite for a similar reason to Lilo – she's more relatable because she's an average person, not a princess.  At least, not at first.  Unlike many of the other princesses who are in some random time period categorized as "long ago" she's firmly set in New Orleans of the 1920s, which is not quite modern, but pretty close.  That's a rather unexplored genre in my pattern collections, so when I got her, it seemed the perfect excuse to go back to that time period.  The movie also has a storyline that her mom is a seamstress, so of course, these had to be extra special to reflect that!  I ended up being inspired by patterns produced by McCall that included Kaumagraph transfers.  They were basically heat-set transfers made by a stamping process, which was fairly new technology at the beginning of the 20th century, but must have seemed like such a time saver for those used to tracing patterns themselves!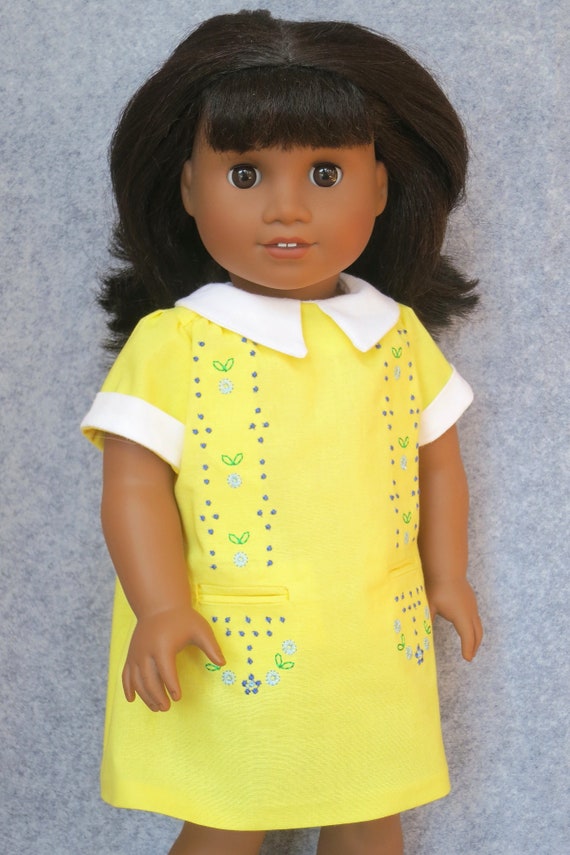 Of course, you can use the embroidery designs for other dresses too, simplify them even more to modernize them or just make the dresses in a cute print and eliminate the embroidery.  They're included as templates for hand embroidery and available for embroidery machines in .pes format free with purchase of the collection, just put in the notes to seller that you want them!
You can see all the original inspirations here:
Figuring out/scaling the embroidery down to doll size was a bit of a challenge, so I ended up aiming for something that was not too small or complicated but still retained the feel of the original.  Likewise, you'll notice some of the "real" patterns have more detail than these doll versions, which were simplified for ease of construction.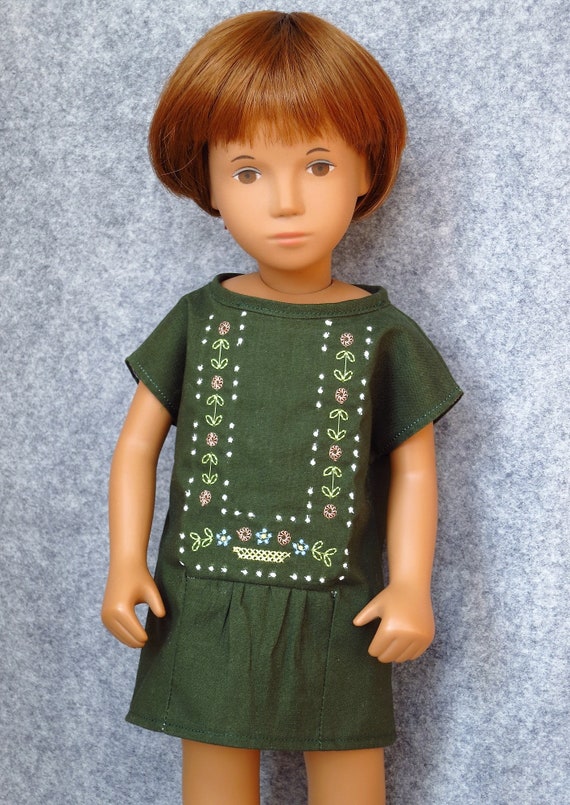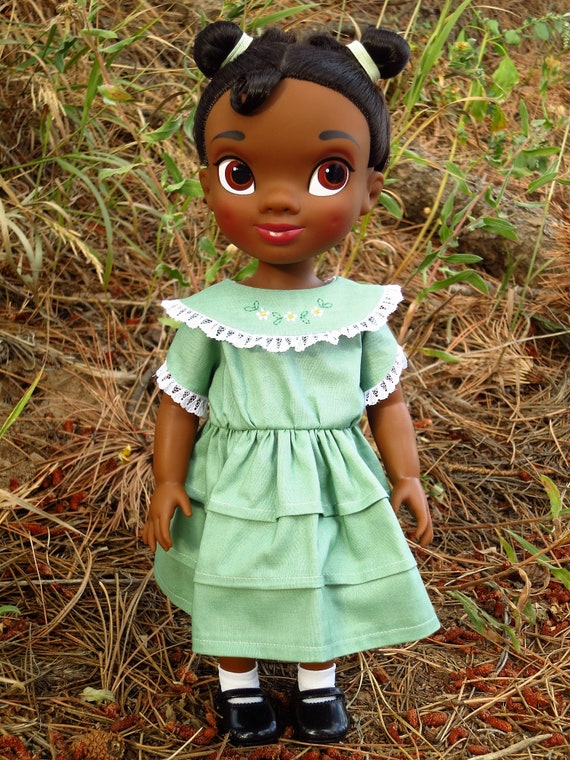 The round-collar dress above and combinations below actually WERE intended for dolls, and I was all set to include the adorable little combinations pattern in the new collection, but couldn't make it work for AGs without major modifications and didn't want to do two sets of instructions.  So I decided to just do a 16″ version and gift it to you instead –
Get it here and wear it under all these cute new dresses!
I'm onto a tangent of reducing clutter and sewing for myself at the moment.  Read more about that here.  For the time being, I may reduce the blog posts while I get things in order.  It may be hard to believe, but the blog is actually NOT some magical pattern-generating machine that spews something out every week, but rather, a person who has to spend many hours to get just one pattern onto the blog to give away for free and who gets tired/busy/etc.  So just enjoy the patterns if they do appear, and if nothing gets posted, know that my house is getting cleaner, and maybe think about filling a box of your own things to donate instead of sewing this week?  🙂