Forgive (or be happy for?) the shortness of this post…long story short I just slammed my finger in a door and it's painful to type.
As far as fiber arts go, I am a sewer, a weaver, a spinner, and I know how to knit…but I don't consider myself a "knitter.  It's fun doing intricate things like lace and colorwork at a small scale, but if they gave prizes for such things, I would definitely be a top contender for "slowest knitter ever."
Looking through all the photos of the summer sew-along, I noticed a lot of you like to do small-gauge knitting for your dolls. Are you ready for a knitting challenge? We're going to "knit" with embroidery thread and sewing needles! Don't worry, it will be easier and faster than you think!
This is part of a new series that will appear from time to time called Sewing Tips And Techniques.  Lots of people mentioned that in the survey, so I'll do my best to come up with a variety of them.
Get the "knit-broidered" flower tutorial here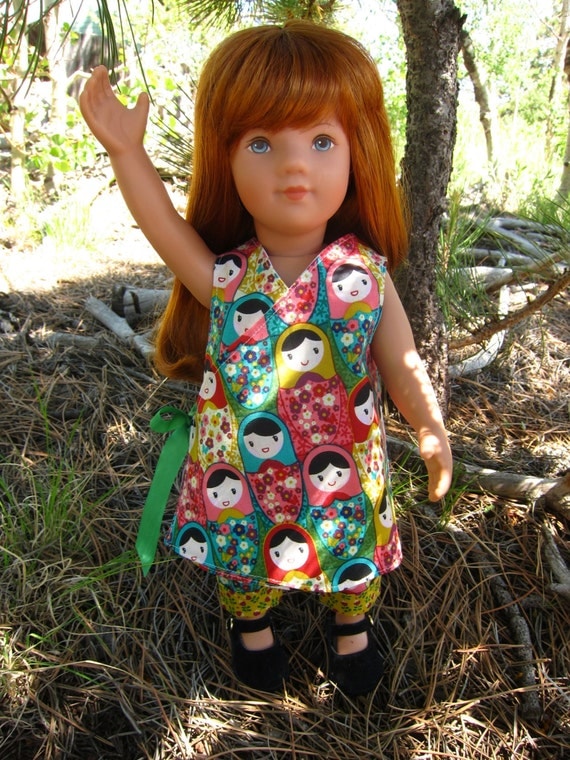 We're almost done with the summer sew-along!  This cute, 4-way reversible wrap dress is for week 4, and there will be one more pattern after this!
If you're participating, send me your link by midnight and the pattern will be in your email tomorrow!  You can also get the pattern in all sizes here