WOW, thank you for your amazing participation!  There were around 50 entrants, and some people submitted multiple outfits, giving me waaay too many choices 😵 
I put all my top contenders onto the screen at once and asked hubby to help me narrow down the choices, and then I said, "But this one's not negotiable, you can't eliminate it," and he said, "Well, then you just found the winner!" 😜
I like it because it could be modern or historic, shirt or dress or jammies. Lengthen the skirt, shorten the sleeves, make it in eyelet and it's a 1970s flowergirl dress for a garden wedding. Add a collar and eliminate the bottom ruffle and it's a WWI era dress. Make it in knit fabric with some fun iron-on designs and it's a modern holiday dress…or shorten the skirt for a top and pair it with coordinated leggings, or make in a cozy flannel for pajamas. The center panel gives you SO many options for decorating like a contrast fabric, embroidery, lace, beadwork, quilted panel, pintucks, buttons, woven ribbons, etc. See how great it is?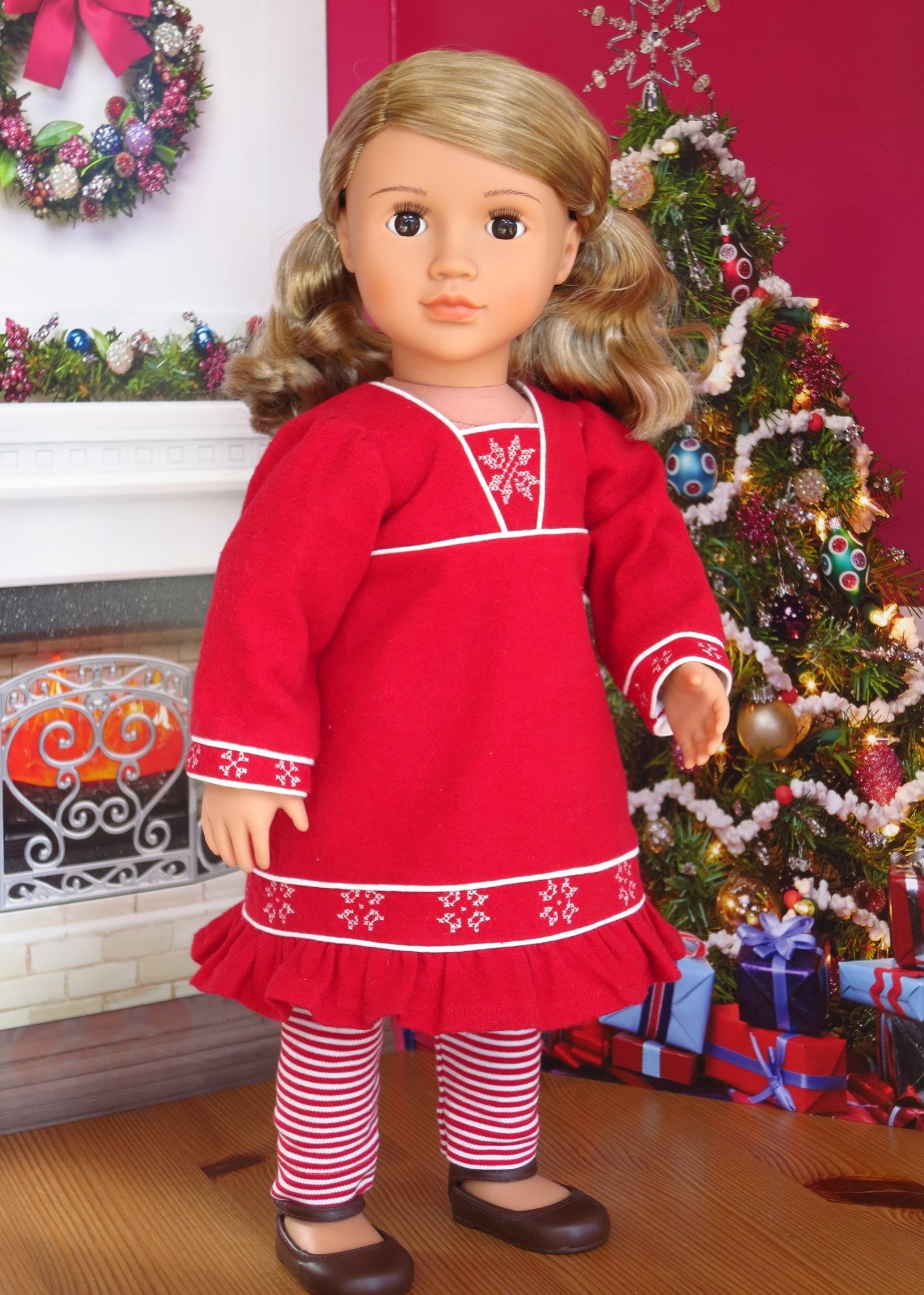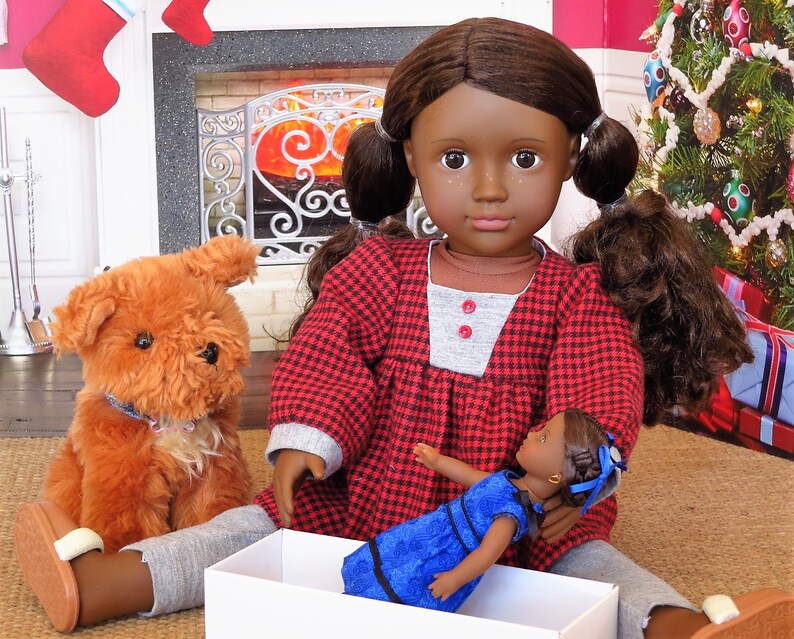 Everyone who entered the contest will get this pattern emailed to them, but if you didn't enter you can also get it on etsy here:
What about all the other amazing entries that I wanted to make too? After choosing the winner, there were several more that I really thought you'd also like to make, so phase 2 of the contest is…the party dress collection (coming soon!) AND some of your designs as FREEBIES here on the blog all through December!