The long-awaited mini Maru collection is here!  People kept emailing me about whether the 20" collection (link) would fit their little ones…nope.  But now it will!  If the mini Maru dolls are new to you, here's a comparison:
Yes, they're almost exactly the same size as Little Darlings, with longer arms.  They're also like Little Darlings in that they're sculpted by Dianna Effner.  The difference is in the price…they're around $100.  My favorite of the larger ones is Tanya, so I ordered the smaller special edition to be her little sister; it's always fun when dolls can coordinate like that!  
They definitely look like siblings, but the mini's skin doesn't have quite the same golden glow, her eyes are darker, and just due to the smaller size the face painting is not as detailed. Are you thinking I don't like her as much? Not at all! Don't tell the big ones…but the mini is even better! I remember doing the photos for the original size ones, and it was rough. A 20" doll is a pretty major thing to haul around through a forest taking pictures. Their tiny feet relative to body size and weight make them precarious to stand on uneven ground, so they often had to lean on things for safety.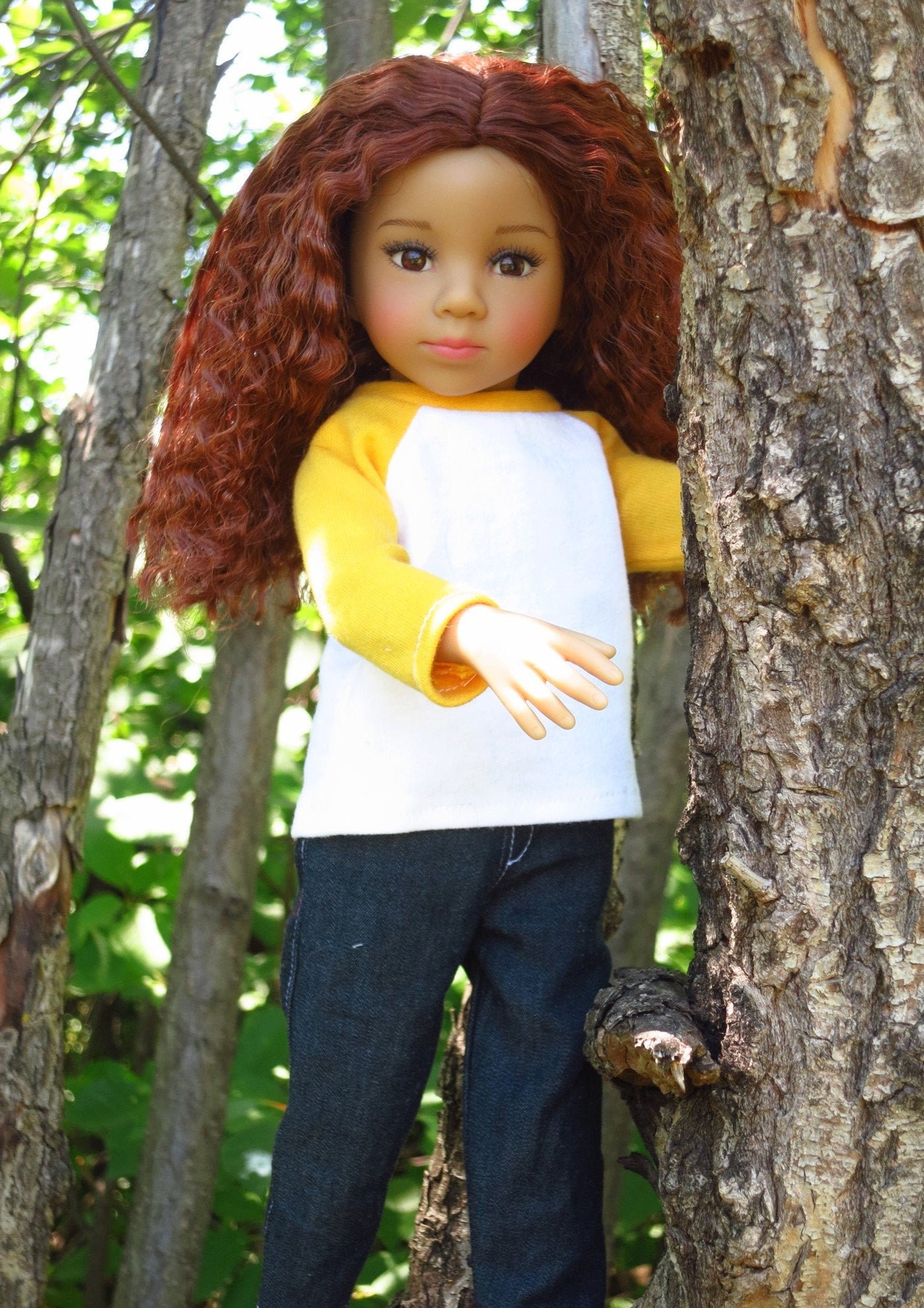 My mini Tanya and all her clothes packed up easily in a small plastic box with a handle and headed out for pictures. She balanced easily in fun places…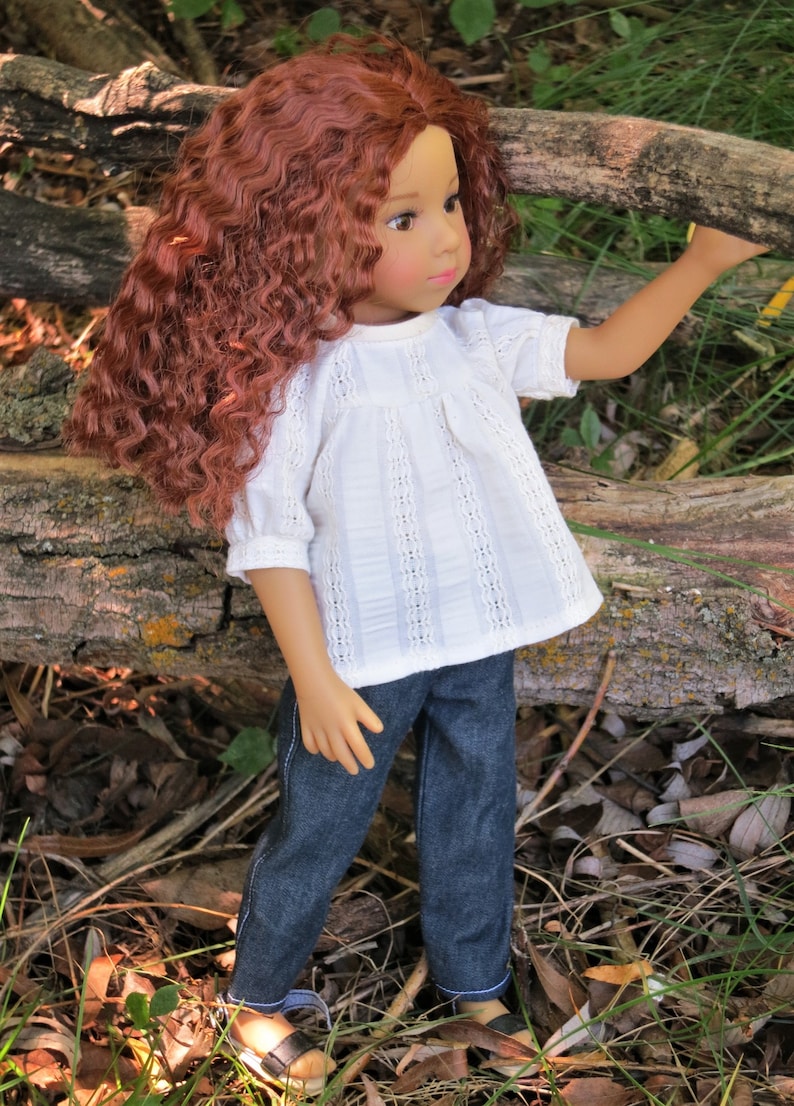 Held lovely, natural-looking poses, and the camera just loved her!
Even better – this size is large enough to sew for easily on the sewing machine, but small enough that it doesn't need a lot of fabric.  If you're used to sewing for larger dolls, you'll be pleasantly surprised that your scrap bag can provide all kinds of bits and pieces to clothe your little ones – for free!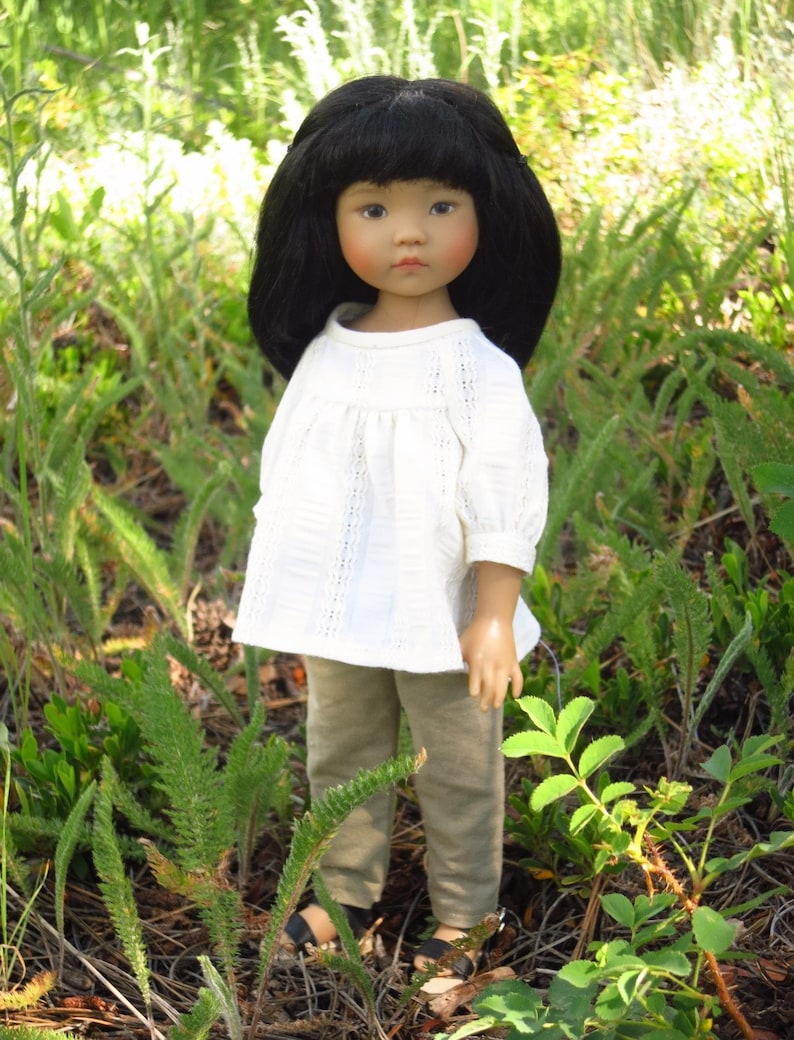 Best of all, the mini Marus have two boys, and this collection is perfect for them too!  The button front shirt, fitted pants, elastic waist pants, standard T and raglan T will form the core of a great basic wardrobe for boys!
See all the patterns in the collection in my etsy shop here
Through Saturday take 20% off your purchase of $20 or more with code 20OFF20