So Saila "said" she needed a sled.  In Inuktitut these are called qamutiik.   I have seen some amazing antique ones made out of caribou antlers and bones, but nowadays most are made of wood.  They are made to be pulled by dogs/snowmobiles, and probably by kids having fun. 🙂
Amazingly, these sturdy sleds are lashed together, not nailed or glued.  Historically, nails would have to be imported, and glue even now needs certain temperatures to cure and might not hold up in snow/wet/subzero temperatures.  Lashing the qamutiik together with cords means you can make it in any weather with materials you have at hand and make repairs easily, even if you're far from home out on the tundra.  It's a pretty amazing sled!
So, Maplelea makes a qamutiik for Saila, but it has holders on it to keep her sitting up straight, which I didn't see much of while researching real ones.  I made one that looks more authentic.  It's slightly less useful than the Maplelea one, since she will tip if you try to pull her around on it, but as a prop it's pretty cute and easy to make.
Download sled pattern here  and Download snowshoes here and her boots (kamiik) are also coming soon!
I'm getting around to a body comparison post, but Maplelea and AG do differ a bit in body type and size.  Fitted AG pants look baggy and too short on Maplelea dolls, so I drafted some just for Saila.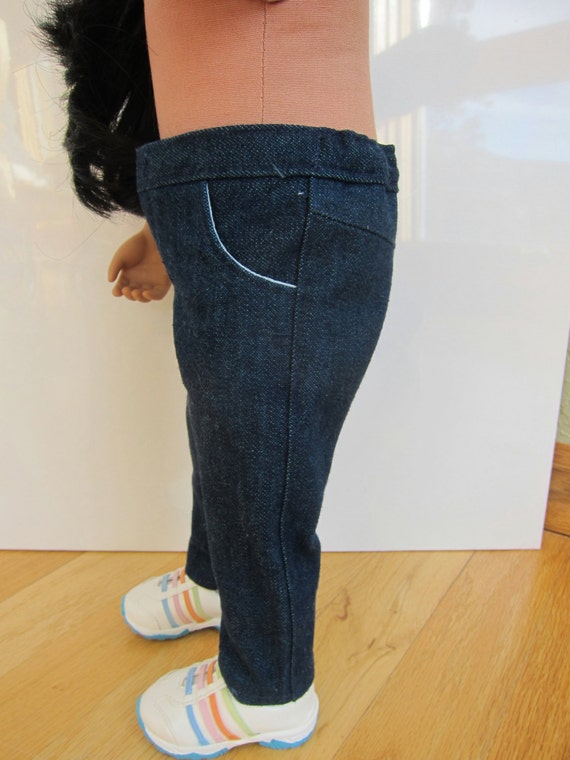 I also put together a toasty winter wardrobe with cutting lines for AG and Maplelea.  For shirts and baggy/stretchy pants, it works to just extend the hems to accommodate Maplelea's longer limbs.  I called it "fleecy fun"
It includes leggings, looser pants with a contrasting panel,  a colorblock top and a zip front top.  The tops can easily be turned into vests by leaving off the sleeves.  You can get it here  Yes, it will include slim pattern pieces in the next week or two.  They're done, I just need to make final versions and take some cute pictures.  If you already bought it, you should be able to download the smaller size pieces from etsy when they're available! 
Last but not least… Facebook.  I had made it a new year's resolution to get better with moderating comments on the blog.  I do read and value ALL of them (even from the mean people who complain about what I haven't done, rather than thanking me for what I have done) but I usually end up responding individually, and I would like to make things more interactive and see pictures of what you're making.  SO I started a FB page here: https://www.facebook.com/wrenfeathers.  Right now all that's on it are some Kidz n Cats pictures my husband took last year, but I would LOVE to make it a forum for you to share your doll/sewing/crafting thoughts and pictures of your creations.  Also remember you're welcome to sell things you make from Wren*Feathers patterns and you can put links to those on the FB page too!
Since I'm apparently in charge of ordering my own birthday presents, I'm getting an Adora Jasmine next week:
I was supposed to get a Kidz n Cats Henrietta, and I did, but she arrived severely damaged.  (I'm having bad luck with that lately, so keep your fingers crossed Jasmine is ok!)  KnC wanted us to mail her to Germany for them to try to repair her, since she was a limited edition and couldn't be replaced, but honestly, when I'm paying THAT much for a doll, I see no reason she should not come out of her box in PERFECT condition.   I refuse to pay overseas postage and wait a month or so to end up with a re-worked,  second-quality doll, so Henrietta went back.  I'm bummed, because the KnC are so poseable I LOVE photographing them, but I'm kind of excited for Jasmine, because she looks so ambiguous there are lots of interesting ethnic outfits in my sketchbook for her right now.  Look for her to appear (maybe in a Carmen Sandiego-type contest on Facebook?) soon!