I haven't been this excited about the release of a new AG since Cecile!  What a gorgeous new face mold with pretty green eyes and beautiful, flowing hair.  The original AG pictures of Nanea were released in February I think, and her face looked very much like Ashlyn's to me, so I got her in the hopes she could be a little sister and started drafting patterns which were then resized to fit Nanea.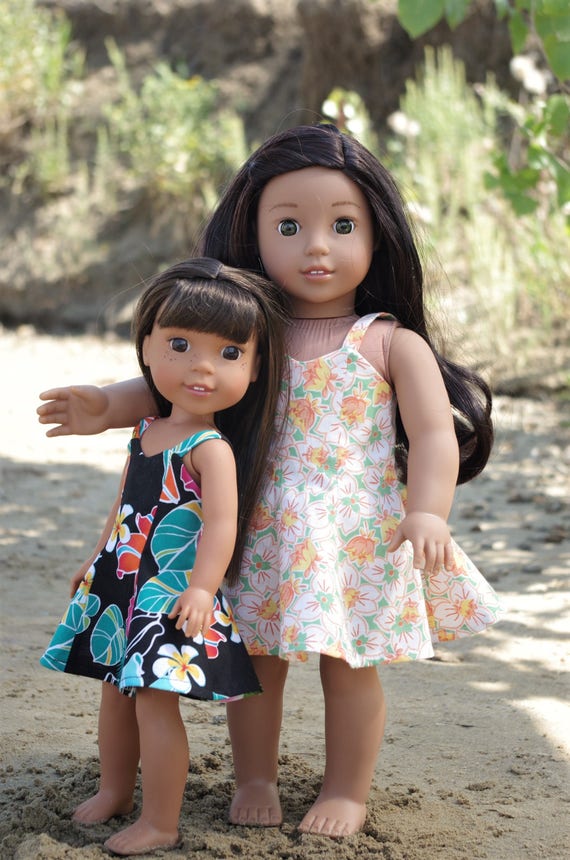 The result was this new  big sis/little sis "1940s Island Collection".
In contrast to my previous 1940s collection, which had clothes for all seasons, this one includes all warm-weather clothes with an authentic looking muumuu and really neat, historically-correct bathing-suit-lined dress.  Nanea and Ashlyn are so sisterly looking it was tons of fun to set up scenes from a different point of view.
Generally, I'm just trying to show the outfits to their best advantage, but for this collection I actually found/bought/made some accessories and thought the pictures through, trying to tell a story or emphasize a relationship of two sisters with some of them, rather than my standard (unwritten) caption of, "Look how cute this doll/dress is!"  No, I haven't read Nanea's book yet, so I don't actually know if she even has a little sister; I'm saving it as my reward for finishing everything on my blog to-do list. 🙂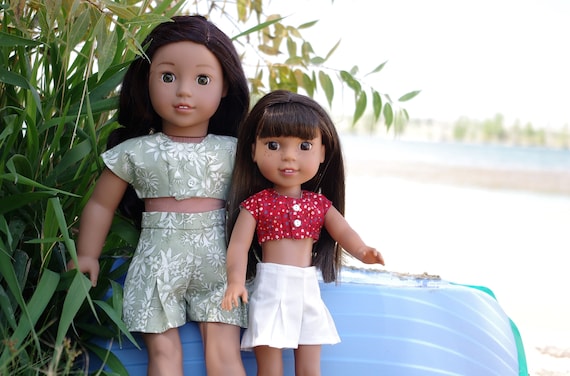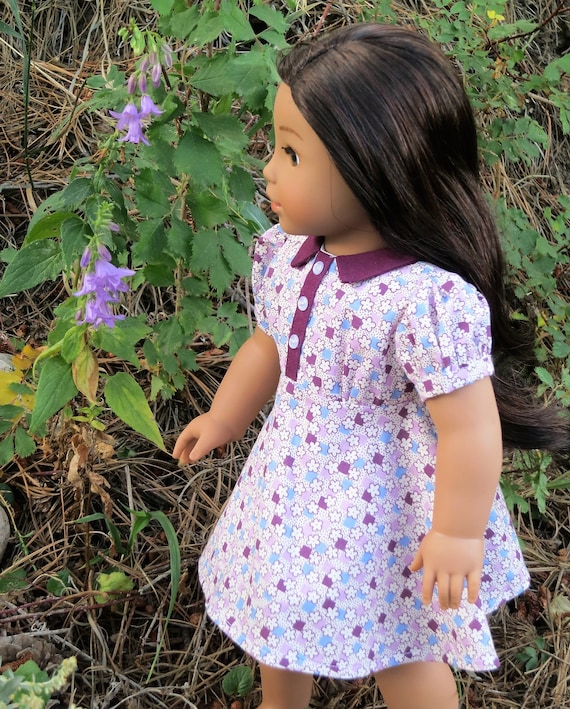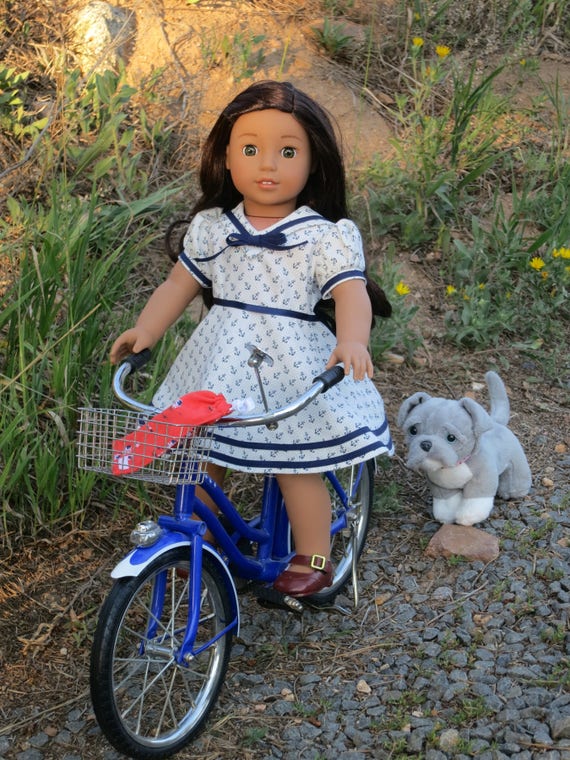 You can get the whole Island Collection now on Etsy and guess what?  I signed my shop up for their labor day sale which starts today and runs through Monday.  EVERYTHING in the shop is 20% off during the sale with no minimum purchase!  Because the Island Collection just got added, for some reason it's not showing up with a discount in the sale, so I've lowered it to $20 for this weekend as its sale price.  After that it will be $25.
As you might have guessed, the next few weeks will focus on Nanea with sewing projects and crafts.  The first of them is this ukulele.  Soon to follow are (in no particular order) a Hawaiian quilt, a few dresses, quick-to-make leis, maybe some polymer clay food and printables.  Have another great suggestion?  Post a comment!