Remember the Japanese dollhouse from last October?  If not, check these links:
I never added a kitchen because I a) ran out of wood and b) wasn't really sure how to go about furnishing it.  So the other day I found a new rement set called "Country Life" that cried out, "Hey! Finish that kitchen and furnish it with me!":
And then, along with that there's another new-ish set, "Grandparents' Home":
[Images from re-ment website, click them to go to it]
If you're into de-boxing pix, check the flickr album here.  While you're on flickr, check the Wrenfeathers page where you can see a cute Wellie getting ready for bed by gammerangel:
And some really cute animal costumes made from this pattern by KB:
I know I said it was versatile, but I never would have come up with a skunk, which is why I LOVE when people post their ideas!
So, back to the original topic, I cajoled DH into cutting some wood and constructed a very simple, basic kitchen addition. (<– click that to download) to complete the Japanese dollhouse.
The other 1950s collection has dresses for AG size dolls.  This new one is specifically for the smaller girls and has 6 outfits with very versatile combine-able separates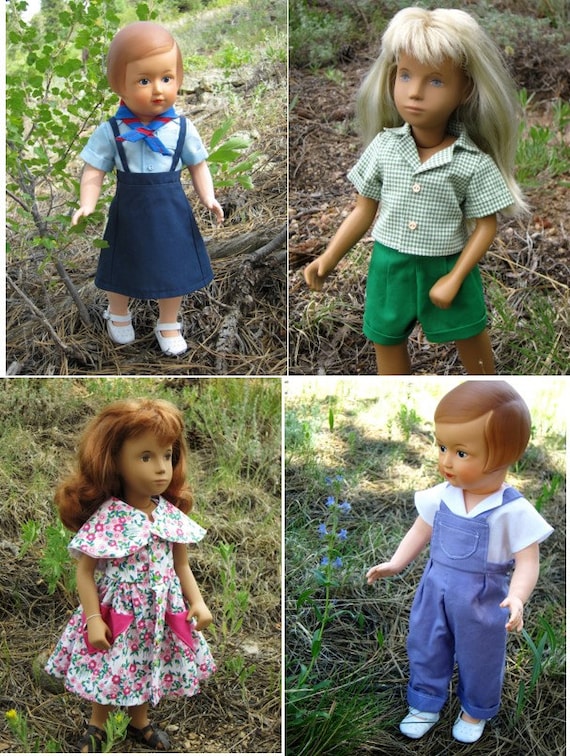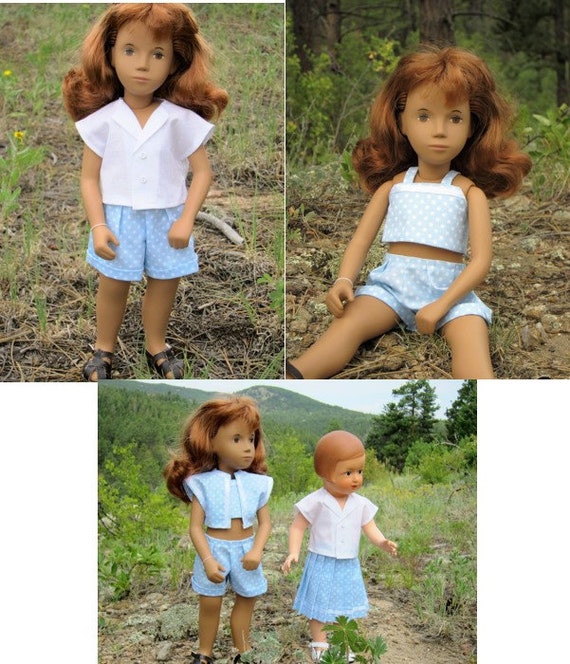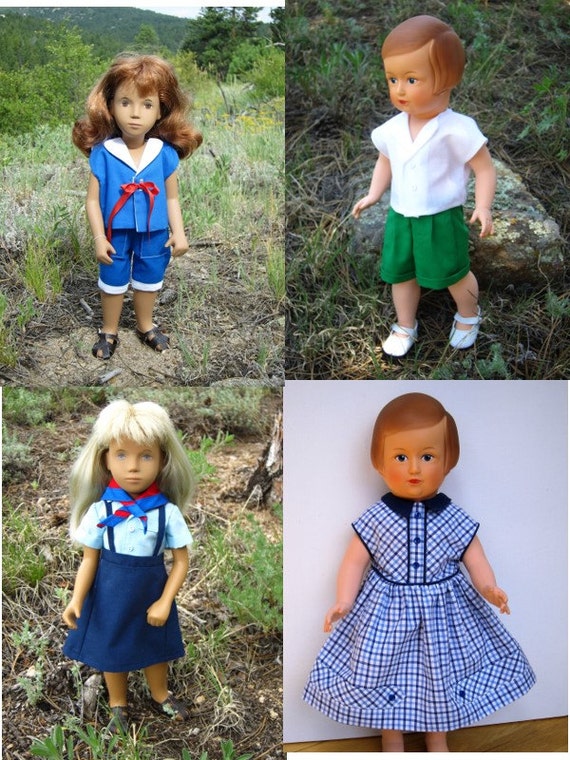 As always, when I introduce a large collection, a coupon code appears!
 Use the code 20OFF20 to get 20% off any order of $20 or more until midnight on Sunday.
---
What happened to April?
Um…I'm thinking she went to summer camp and forgot to bring her journal? 🙂  Actually, she disappeared for the summer after you voted for the SSA to focus on Paola Reina and then the Wellies came out and I got carried away by their cuteness.  With the summer now over (for me anyway) I'm feeling very sad and guilty, because I had all sorts of travel plans and was going to take pictures of her at various interesting places here in CO. She's actually been sitting in the same chair in the same outfit ALL summer long – although at least she missed my rattlesnake encounter at Garden of the Gods!  So anyway, I can bring April back and start making patterns for her again, or if you'd rather, I can focus more on the Wellie Wishers/H4H sizes in anticipation of their re-release in a few months.  This poll will close next Tuesday: