I bet some of you want the CC series to just keep going, but there's lots of fun modern stuff on the way for those that didn't! 🙂  I actually did a few more things for Cathy, namely her "Nursery School" and "Sunday Visit" dresses.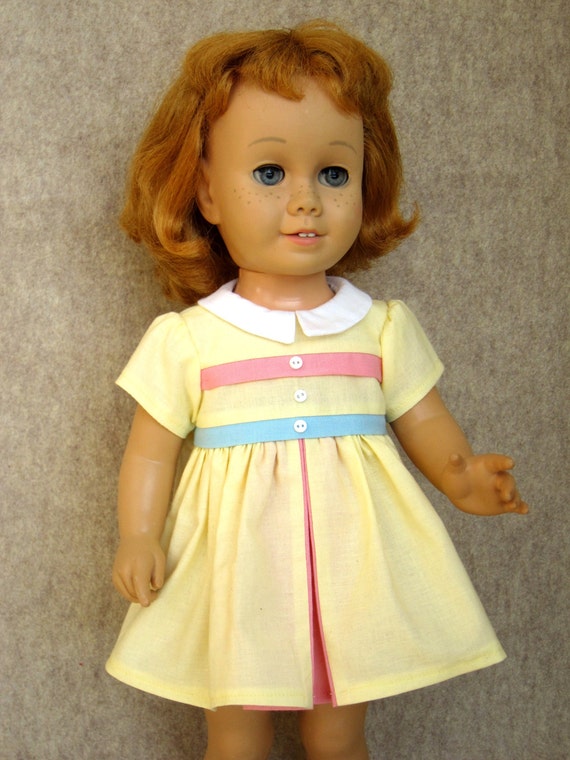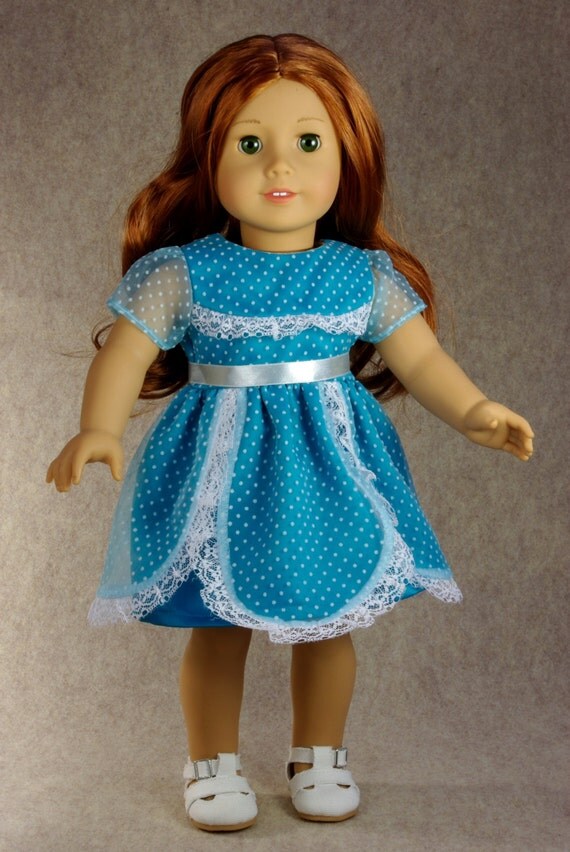 The Nursery School and Sunday Visit patterns are available on etsy 
This week's free pattern is based on a paper doll, but the pattern was so similar to a vintage commercial pattern, I just used it instead, omitting the tucks down the front.  Neckline of blouse and jumper are faced with bias.  You might want to make the hem deeper for AGs to get the same look.
 Download it here
Is this OK?  Read on…
Does scanning parts of an old pattern and uploading them violate copyright law?  Well, when I looked into it, I think it's OK in this situation.  First off, it's possible they may be in the public domain, since the back of the envelope says it was copyrighted in 1963 (and thus expired 28 years later unless renewed) but there is no copyright info listed on the pattern pieces themselves.  Second, if they were renewed for the additional 47 years permitted, they'd expire again in 2030, but  section 108 of US copyright law says during the last 20 years of any term of copyright protection of a published work libraries and archives free to the public…"may—for purposes of preservation, scholarship, or research—reproduce, distribute, display, or perform in facsimile or digital form a copy or phonorecord of the work or portions of the work… "  
So, as a website which has a rather large archive of my own doll patterns, I'm uploading these pieces for you here free for the purpose of preserving them, since the paper is aging rapidly.  You can download them for purposes of research/scholarship, (i.e. learning to sew a historical garment) but despite what some ebay sellers would have you believe, it's probably not legal for you to reproduce this pattern and sell since the law also states "the reproduction or distribution" must be "made without any purpose of direct or indirect commercial advantage".