At least once a week someone asks me for "More Ten Ping patterns, please!"
If you're one of them, you're about to be happy!
Here she is in a kimono pattern I designed as a giveaway for the UFDC convention's Ten Ping luncheon this week. What?  You couldn't attend?  Yeah, me neither.
I also have TWO new patterns for her on etsy.  The first is a school uniform that includes a pleated skirt and two styles of tops depending on where she goes to school.  There is a standard button-front, as well as an adorable sailor-style blouse.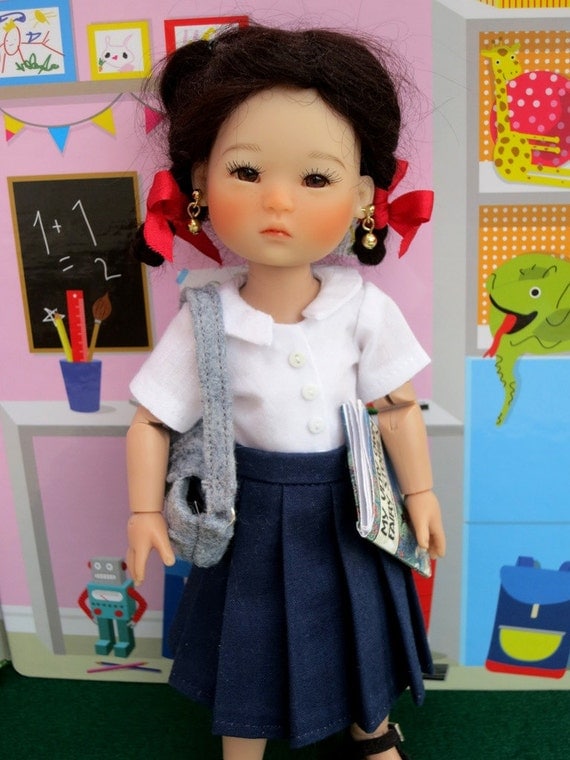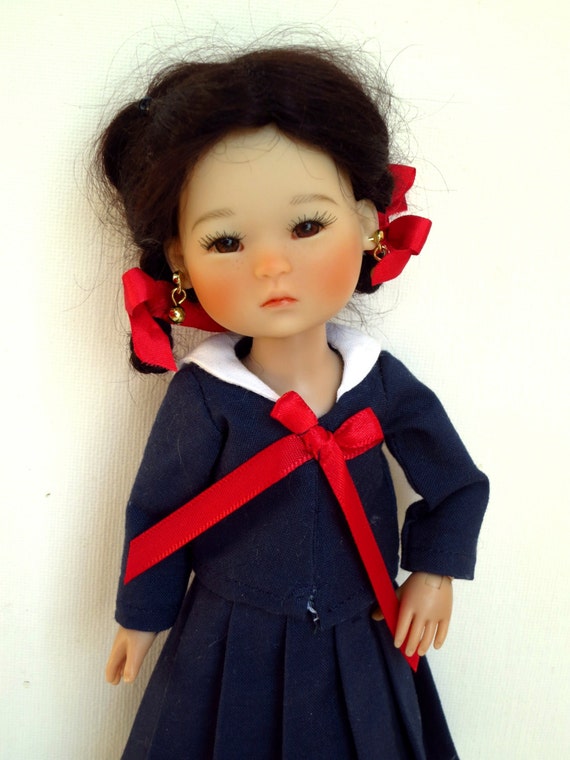 The next is an ethnic costume based on traditional Flower Hmong outfits.  I've wanted to do one of these for so long, but was daunted by all the trim required if I did it for an AG.  At 8″ doll scale, however, just a little bit of trim and embroidery makes for something really spectacular!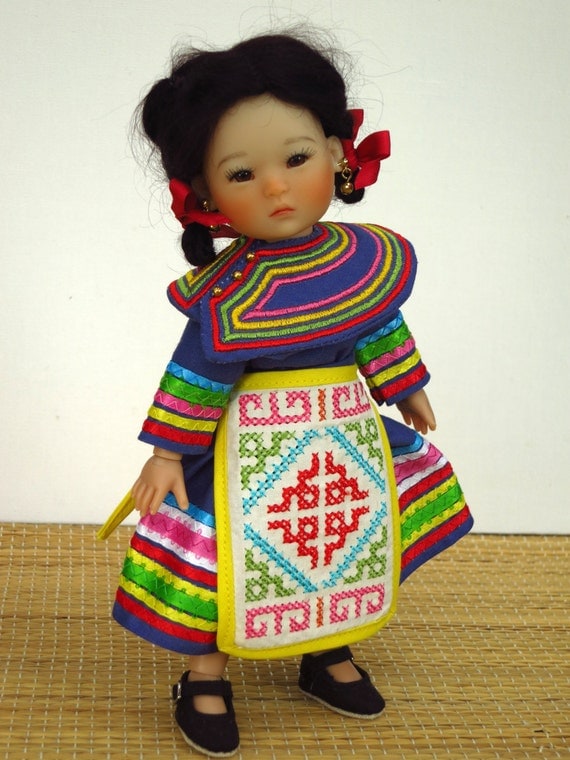 I'll be taking a couple weeks off to work on a few projects and when I return we'll have a 4-week historical (1850s-60s) sewing/crafting series.  If you don't have any around, go get some white (not clear) shrink plastic.  The historical projects will be adaptable for any 13-18″ doll you've seen on the blog, but the shoe patterns are only sized for  hearts for hearts, in case you need an excuse to get one of those… 🙂