So I took a few weeks off from the blog, and had some time off work, plus a major snowstorm kept me housebound and what did I do with that time?  Well, there are a couple major projects in the works, and I thought I'd give myself a break from them and…um…sew some other stuff.  (Yes, I'm aware how silly that is!)  Also I did a huge amount of digitizing of embroidery designs and my Bleuettes are thrilled!
Yep.  You can now make your Bleuette an incredible, embroidered wardrobe in a fraction of the time it would take to do it by hand!  If your machine uses another format, there's FREE conversion software here: http://www.wilcom.com/en-us/products/truesizerproducts.aspx
Are you running to get it right now?  Use the coupon code 20off20 to get 20% off it or any other purchase of $20 or more through Sunday!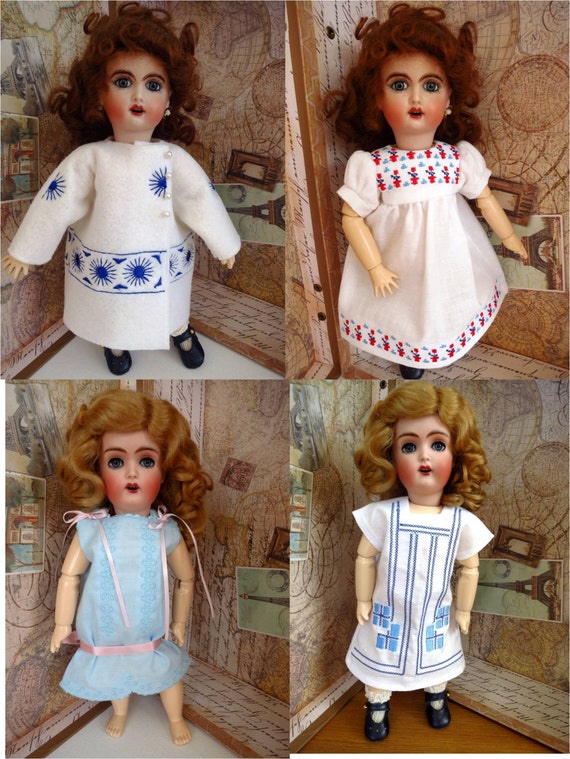 Want to try my one of my favorites from this set?
Download the 1933 Robe de Toile FREE here
and get the pes design here
Don't have a Bleuette?  It will also fit Paola Reina las Amigas and Corolle Cheries but NOT Hearts for Hearts
If this dress looks familiar, that's because I did it for larger dolls here: https://jenwrenne.wordpress.com/2015/02/26/hurry-up-spring/