Ok, lots of updates to share with you:  the two most popular "Little Girl Goth" patterns have been resized for AG dolls.  I especially like this variation of "Daydream" I came up with.  The original is full of lace and ruffles and pintucks,
and this one uses ribbon and piping and a different kind of skirt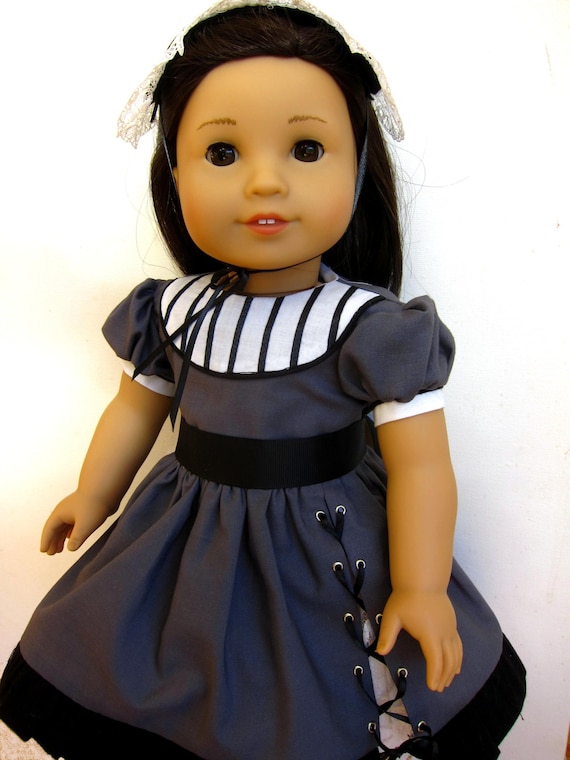 You can get them here or if you already have both sets for smaller dolls and just want the re-sized pattern pieces you can email me.
I also realized I had never posted the pattern for this:
Sorry about that!  You can download the Asian jacket FREE here
A while ago, I got an email asking for help replicating a family member's dress from an antique photo.  I love historical reproductions and took on the challenge, which resulted in this: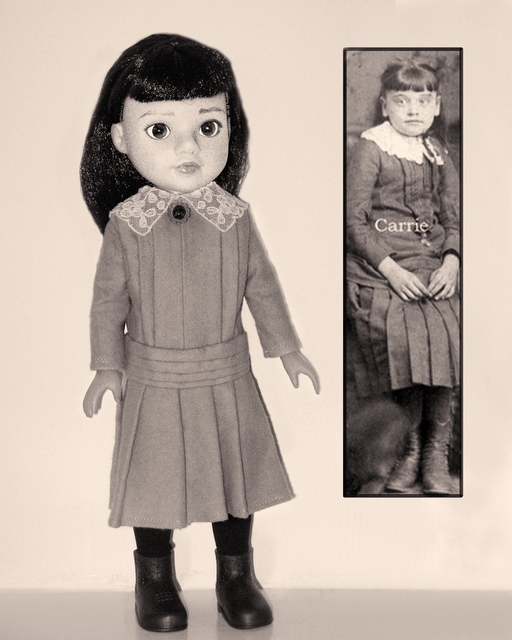 She used antique lace on the collar…isn't it lovely?  I also made it in a larger size: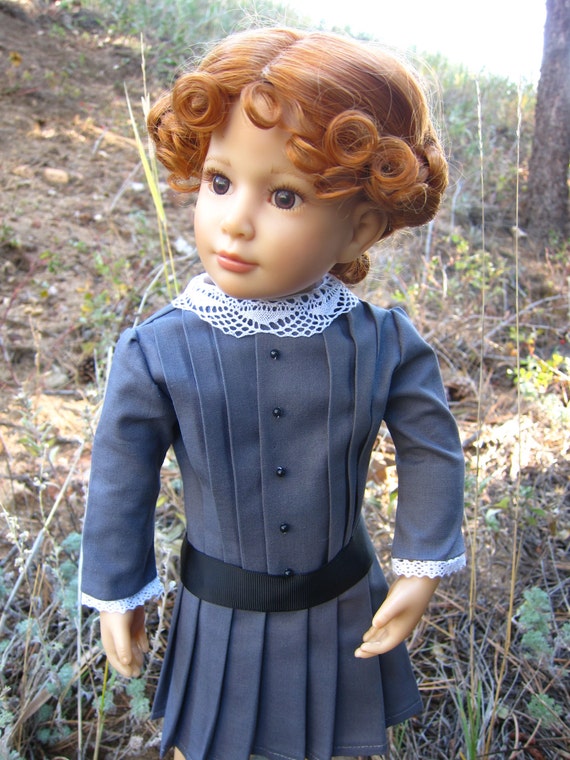 (Dress pattern to fit hearts for hearts, cheries and 16″-18″ slim dolls is available here: https://www.etsy.com/listing/165559213/historic-sewing-pattern-for-kidz-n-cats?ref=shop_home_active
It reminded me of when my niece was little and used to draw doll dresses and mail them to me, telling me which doll she would like them made for. She's a teenager now, and I kind of miss that 🙂
*CONTEST*CONTEST*CONTEST*CONTEST*CONTEST*CONTEST*CONTEST*CONTEST*CONTEST
So now it's your turn! If you are worried that you "can't draw well" you can download a croquis (Pronounced crow-key), which is a basic outline that designers use to sketch ideas on top of. (DOWNLOAD IT HERE) 
I have included American girl dolls, Sasha, kidz n cats, hearts for hearts, and cheries.  All you have to do to enter the contest is draw an outfit you think would look good on the doll of your choice.  It can be historical, ethnic, modern, fairytale, for a special event, whatever
I will make the outfit for the winner's doll, and  everybody who enters the contest will get a free pattern for the winning outfit!
Print the croquis, draw your outfit, then send me a photo or scan of the finished product. I will be judging this less on drawing ability and more on creativity in outfit design. The contest is open to any age, but if you are a kid, you will need to have your drawing sent by a parent/guardian. You should never be emailing strangers from the Internet.
Entries must be received by November 22, 2013. The email address to send them to is on the croquis
Also…there are just a few days left to enter the drawing for the Regency wardrobe!  Winner will be notified Nov. 11th!  (If you don't know what I'm talking about go here: https://jenwrenne.wordpress.com/2013/10/11/new-patterns-and-tigers-and-bears-oh-my/)